Author Erica Armstrong Dunbar explains how the abolitionist may be one of the best-known women in US history but years of her life are usually erased
Harriet Tubman is one of the best-known women in US history, but most people know little of her life beyond what they learned in a history textbook.
Now, however, she is firmly in the spotlight. Her first biopic was released in US theaters on Friday and on Tuesday comes a new biography that considers her life beyond her famous work leading enslaved people to freedom on the Underground Railroad.
What we think we know about Tubman really only consists of a decade of her life, said Erica Armstrong Dunbar, author of the new biography She Came to Slay.
Among 200-year-old facts that will be new to many is that Tubman was the first woman in US history to plan and lead an armed expedition, liberating nearly 750 enslaved men and women in the process. She also fought for decades to gain compensation for her work as a spy, scout and nurse during the civil war and was an advocate for both womens suffrage and proper care of the elderly.
Tubman did not just become Tubman overnight, said Dunbar, the Charles and Mary Beard professor of history at Rutgers University in New Jersey.
At the age of five, when she was an enslaved child named Araminta Ross, Tubman was separated from her family to work on a nearby Maryland farm. She was forced to do housekeeping, weaving and muskrat trapping in harsh and unrelenting conditions.
Sometime when she was 12 to 14 years old, an overseer threw a 2lb weight at a runaway but hit Araminta instead, breaking her skull and leaving her with what modern medicine would call epilepsy. For the rest of her life, she saw her bouts of unconsciousness and seizures as an ongoing conversation with God.
Often, Dunbar said, Tubman is introduced at the moment of her escape in 1849, and to me that feels incomplete it means were actually erasing 27 years of her life and then, of course, the people who came before her.
I chose to begin She Came to Slay with the transatlantic voyage of her grandmother. I wanted to connect Tubman to her African ancestry; she was only two generations removed from that.
As its title suggests, the biography is meant to be more accessible than traditional historical works. Its 136 pages include illustrations of key life events and infographics with titles such as Its All About the Tubmans, which depicts key financial figures in her life, including the amount her father paid to free her mother: $20.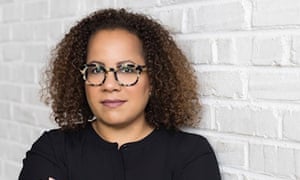 Source: http://www.theguardian.com/us