The convicted paedophile could profit from the use of one of his tracks. Should those convicted of crimes continue to earn money from their intellectual property?
According to the Sun, the two-minute use of Gary Glitters 1972 track Rock and Roll Part 2 in a key scene in Joker, which falls under a synchronisation licence, could make the convicted paedophile hundreds of thousands of pounds. He will make money, but perhaps not to the extent that is being presumed.
Two sets of rights have to be cleared and paid for here one covering the sound recording and another for the publishing/song composition.
The local company [that placed it in the film] will retain maybe 20% to 30% of the fee, says a music lawyer and synchronisation expert, who has asked to remain anonymous. Of the remainder, the local record company in the UK might take 60%. So Glitter could get maybe 30% of the fee on the recorded side and probably less on the publishing, because it is a co-write [with Mike Leander] and because the publisher is also taking a cut.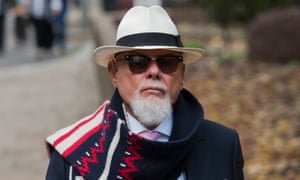 Source: http://www.theguardian.com/us