Dublin city councillors are hoping to fulfil wishes of the writer and his wife, which were denied after his death in Switzerland in 1941
A plan to repatriate the remains of James Joyce and his wife Nora Barnacle and finally observe their last wishes, has been proposed by Dublin city councillors more than 70 years after the authors death.
Born in the Dublin suburb of Rathgar in 1882, Joyce spent decades living away from Ireland due to his growing animosity towards Irish society and his need to find work. He died in Zurich in January 1941 at the age of 58, after undergoing surgery on a perforated ulcer. He is buried in Fluntern cemetery in Zurich, alongside his wife Nora, who died 10 years later. In 1966, they were moved from an ordinary grave to a more prominent one, where their son Giorgio was later buried with them in 1976.
When Joyce died, Irelands secretary of external affairs sent the order: Please wire details about Joyces death. If possible find out if he died a Catholic. Barnacle later requested that his remains be repatriated but the minister for external affairs refused.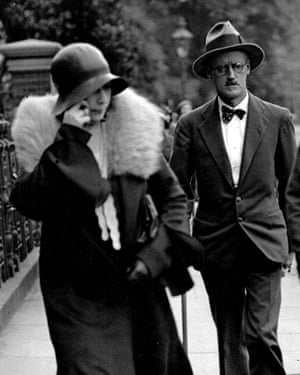 Source: http://www.theguardian.com/us